WITH around one in every 10 cars sold in Australia being a Mazda, nearly all of which are purchased by private buyers, it is hard to forget what a relative minnow this brand remains on a global scale.
This makes it all the more remarkable that Mazda is able to consistently punch above its weight with regards to driver appeal, design and the overall high quality of its products.
Enter the new CX-30, a small SUV slotting between the CX-3 and CX-5 and, let's face it, providing customers another option if and when they decide the Mazda3 just isn't tall enough.
As with many a modern Mazda, the CX-30 is a slick operator that looks great and drives well. It's also loaded with technology and standard equipment. We just wish it had a bit more legroom in the back.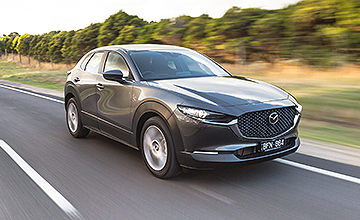 Rims, Mag Wheels & Tyres Online | Rims, Wheels & Tyre Dealer Australia by Shop your Wheels & Tyres Today