THE Express marks Mitsubishi's return to the mid-sized light-commercial van market in Australia after seven years away, with the Japanese brand looking to fellow alliance member Renault to help deliver the goods.
Built in the same Sandouville factory in northern France, the new Express shares all of its DNA with the French marque's own Trafic van, and Mitsubishi's Australian subsidiary admits it would have been impossible to return to the segment without the help of the Renault-Nissan-Mitsubishi Alliance.
To see how the Express stacked up, we spent a day out west testing it in the Perth CBD and surrounding suburbs with a quick foray into the nearby hills – exactly the sort of environment this kind of vehicle spends most of its life in.
The Road to Recovery podcast series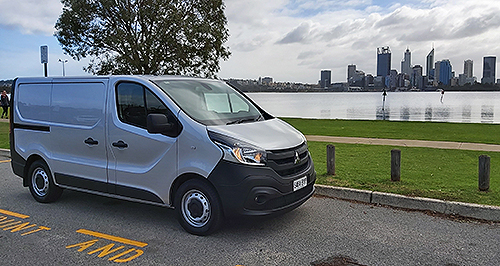 Rims, Mag Wheels & Tyres Online | Rims, Wheels & Tyre Dealer Australia by Shop your Wheels & Tyres Today